Currently writing and researching "GAME" - a 10 part thriller on cyberwar, developed with support from the Swedish Film Institute.


---
BETTY BANGKOK, is a feature film in development about a Vietnam vet who owns a bar in Bangkok and his reluctant friendship with a 10-year old street kid. Betty Bangkok is a co-production between Red Sister, MHJ Production and Moviola. Starring Clark Johnson.


WWW.BETTYBANGKOK.COM
---
HASHTAGREPORTER - A hashtag system to mark local reports. The idea for hashtagreporter came from the wish to be able to follow events as they occur from the viewpoint of local journalists, activists and citizens on the ground.

WWW.HASHTAGREPORTER.COM
---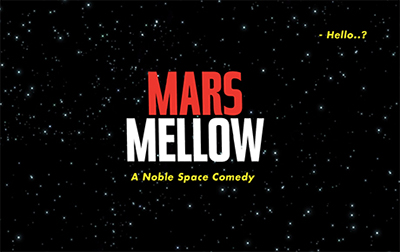 MARS MELLOW, a sitcom focused on petty details and trivial quabbles in preparation of man's fist mission to Mars. Written with the development support from Swedish National Broadcaster SVT.
---
DEMOCRATIC DEVELOPMENT ONLINE, a short documentary made in collaboration with Stanford University on their online course "Democratic Development".

WWW.DEMOCRATICDEVELOPMENTFILM.COM
---
Lovisa works in team with her producing sister
Emma K Dixgård .
Together they run the production company:


Contact: lovisa[at]governessfilms[dot]com
PGP fingerprint
---
PORTFOLIO INCLUDING GRAPHICS:
WWW.BUNKERLAND.COM
---
SELECT PROJECTS IN DEVELOPMENT:
P.O.T.U.S., a political satire about a TV-Producer/Spin doctor caught up in an election... www.potusfilm.com
MY SHADOW, a drama in development, based on the novel "My Shadow" by Christine Falkenland. www.minskuggafilm.com
NAIROBI5, a thriller about 5 teenagers abducted from a boarding school in Kenya who's ordeal becomes an online reality show.
AD BELLUM, a science fiction about two sisters and heirs to the throne of the planet Lexra, who end up fighting on opposite sides in a civil war.
---
PREVIOUS PRODUCTIONS:
---
Wrote/directed/edited WELCOME TO CALIGOLA an initiation film to an artistic collaborative community called CALIGOLA. Also made their first video STING OF BATTLE and a video for the remixed version of FORGIVE FORGET

WATCH WELCOME TO CALIGOLA
WATCH STING OF BATTLE ON YOUTUBE

WATCH FORGIVE FORGET ON YOUTUBE

---
Directed/edited THE CONSERVATORY. A 30 minute film for Swedish Television.


WATCH A CLIP
ORANGERIETFILM.COM

---
Wrote/directed/edited BUSTER,
a feature film shot on super 8.
WATCH A CLIP
WWW.BUSTERFILM.COM

---
Made DRONEA - part of a compilation DVD for POLYPHASIC with 19 artists from around the globe interpreting their music. Produced by Magnanimous Records (an indie label focused on experimental/atmospheric and conceptual music).

WATCH DRONEA
VISIT LABEL
---
Directed/edited PATCHWORK ROMANCE with
Proto-Punk/Alt-Country legend Scotch Bonnet.
WATCH VIDEO


---
Lovisa made Lion's Gate - museum of stone that opened at The Kennedy Center in DC as part of the festival - Arabesque - arts of the Arab world and was funded by The John F Kennedy Center of Performing arts. Through the seven gates of the old city in Jerusalem, poet Natalie Handal together with seven filmmakers from all over the world, interpret and visualize Jerusalem as the mirror of the world.
---
Directed/edited GOOD MORNING HERR HORST a music video for MANDO DIAO.
WATCH VIDEO on YOUTUBE


---
Made OCHRASY a music video for MANDO DIAO.
WATCH VIDEO on YOUTUBE