LISA RUSSELL's TED TALK ON BIG DATA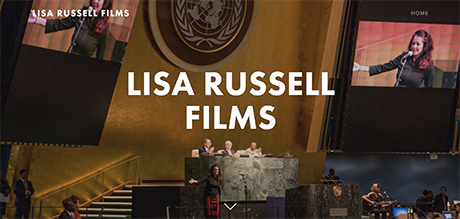 On Oct 6th Lisa Russell will launch her new start up StoryHop at her first TED Talk on Big Data with Johnson & Johnson.
StoryHop is a highly curated entertainment portal where every post benefits the social good. Using the principles of big data, StoryHop will collect and analyze content consumption against subsequent advocacy-oriented options to see what actually appeals to users and drives them to take action. Read more about Lisa's work here:

lisa-russell-films.squarespace.com
NARRATIVE JUSTICE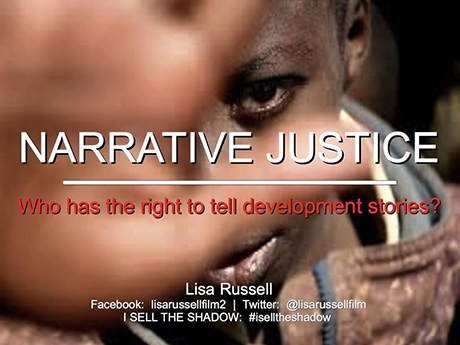 Lisa Russell screens "¡PODER!" and "Love, Labor, Loss" at Yale for Global Health Corps and discusses "narrative justice".
PRIVACY AS INNOVATION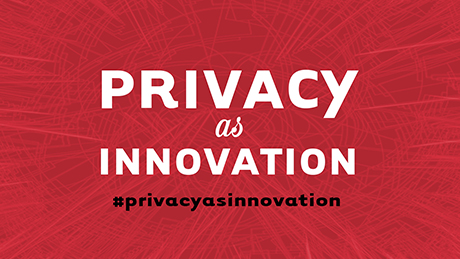 Lovisa Inserra has conducted a series of interviews on Privacy as Innovation for a network established at the 9th Internet Governance Forum in Istanbul September 2014. Core to the PRIVACY AS INNOVATION network is to view privacy as an opportunity and an economic and social investment. Take a look at PRIVACY TALKS
NJUTA FILMS PICKS UP BUSTER by Lovisa Inserra
I SELL THE SHADOW

OFFICIAL LAUNCH OF "I SELL THE SHADOW"
ARTIST INITIATIVE
Wednesday October 22, 6.30-10pm
Madiba Harlem at MIST
46 W 116th StreetRSVP: iselltheshadow.org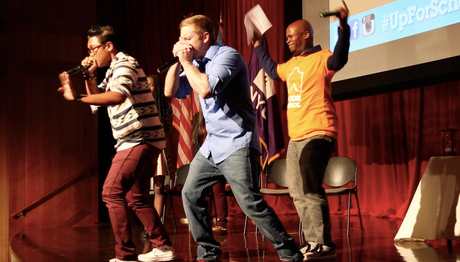 Join us at the new Madiba Harlem at MIST for a special gathering of live performances and VIP networking with creative and UN/NGO professionals to celebrate the official launch of "I Sell the Shadow", a new artist initiative led by Emmy-winning filmmaker, Lisa Russell, with a growing roster of internationally renowned artists that aims to create meaningful partnerships between creative professionals and UN/NGO agencies.
You may have seen our youth poetry performances at several high level UN meetings with ECOSOC, UN-DESA, Permanent Mission of Germany to the United Nations and others. Or maybe you caught our beatboxing battle for girls education with Gordon Brown, Graca Machel and A World at School. Or perhaps you joined us for a weekend workshop focused on creativity, storytelling and innovation for global social progress.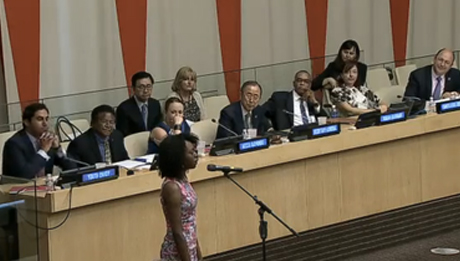 The launch is supported by a host committee which includes Sahr Ngaujah (Tony-award nominee for FELA!), Nicola Sheperd (UN Focal Point on Youth), Chernor Bah (Global Education Advocate and Girl Champion, UN Education First/A World at School), Christian Delsol (Media Specialist, UNFPA), Toni Blackman (Emcee/Educator), Chesney Snow (Beatboxer/Actor), Michael Cirelli (Executive Director, Urban Word NYC), Syed Mahmood Kazmi (Youth and Human Rights Activist) and Johanne Brierre (Co-Founder, Trendy Tripping).
iselltheshadow.org
FACEBOOK
TWITTER

#HashtagReporteR

We have created a hashtag creation system that will make it easier to report and search for local news tweets and get a view from the ground as events unfold.
The idea for hashtagreporter came from the wish to be able to follow events as they occur from the viewpoint of local journalists, activists and citizens on the ground. We created a system so that you can:
Mark your local reports so that they are easier to find.
Search for local reports from people who might not have a huge international following of their own and aren't as easy to find in the content jungle online.
To create the hashtag: Use the first three letters of the COUntry you are reporting from, followed by the first three letters in the CITy followed by R for report.
It can look like this:
Thailand, Bangkok = #ThaBanR
Brazil, Rio = #BraRioR
Kenya, Nairobi = #KenNaiR
The system is simple but will only work if widely used so please spread the system to friends and followers. Contact lovisa@governessfilms.com if you want more information.
Governess Lisa Russell presents - United Nations Economic and Social Council Forum on Youth 2014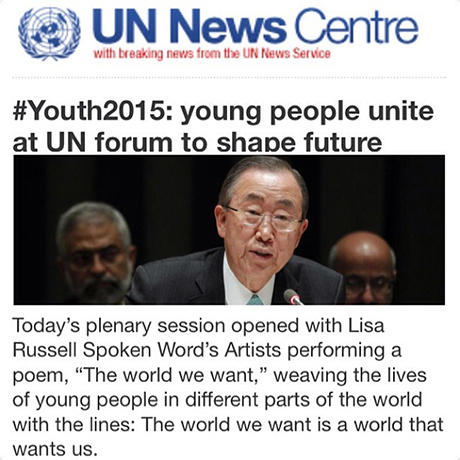 Lisa Russell brought some amazing poets to the United Nations to perform as #isellthedhadow which aims to create more meaningful partnerships between artists and UN and NGO communities. #youth2015
THE VANISHING TRIBES OF BURMA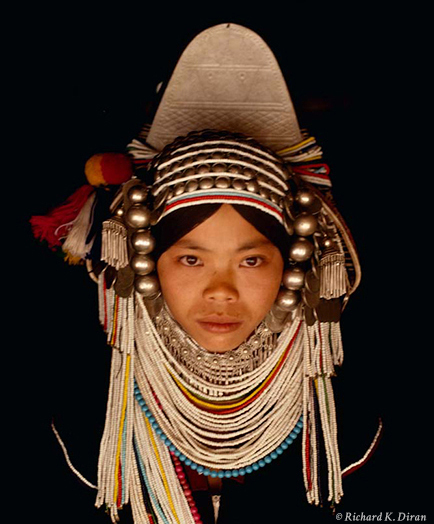 Lovisa Inserra helped produce an exhibition in Burma that Aung San Suu Kyi opened with photographs of the ethnic tribes in the region.
After the exhibition the images were donated to The National Museum in Yangon, for preservation of the photographs for generations to come.
In May 2014 the exhibition toured to Stockholm and Oslo.

"THE REUNION" WITH SANDRA ANDREIS IN VENICE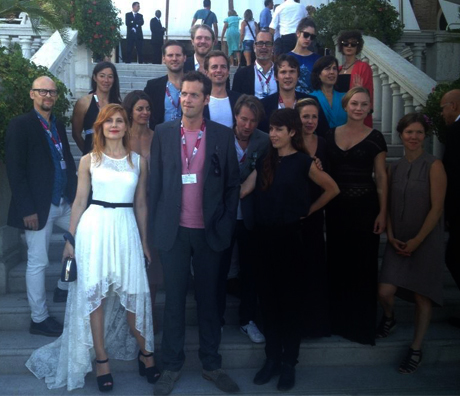 Sandra Andreis stars in Swedish artist Anna Odell's debut feature "The Reunion". The film is part of the critics week in Venice this year.

Swedish artist Anna Odell invites us to a grim class reunion with a twist. What happens when old hierarchies and truths are questioned from an unexpected voice? This film investigates how far, too far reality is. It traverses the border between fiction and reality with Odell playing the main character, using her own identity and life story to go into unspoken and invisible hierarchical structure. By processing the story in multiple layers, the complexity of power and exclusion is revealed and the dynamics of the group is exposed.
REVUE Article on ¡PODER! Film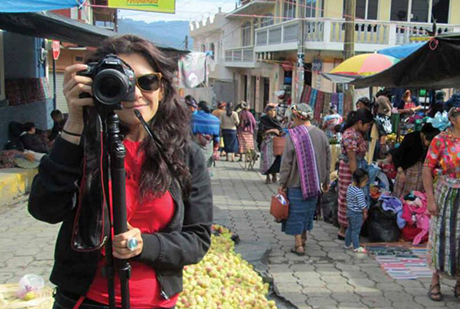 Feature article about Lisa Russel's film, ¡PODER!, and AGALI's leadership program in REVUE - Guatemala's leading English-language Magazine.
"Based on Elba and Emelin's true story, the film's combination of advocacy and artistry ultimately shows the two girls, who play themselves in the film, in a more accurate light than the old-school documentary focus on tears and pity. This film is not about victims; it is a film about victory."
"CLASS TRIP" PLAYS AGAIN AT CLERMONT-FERRAND
"SANDHAMN" NOMINATED FOR KRISTALLEN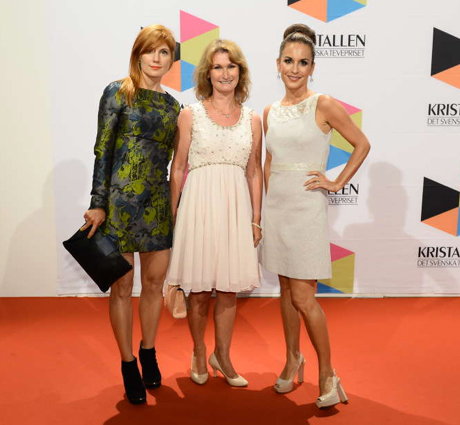 The Sandhamn series, where Sandra played one of the leads, was nominated in the category Best drama series at Kristallen, Sweden's annual TV gala (Emmys).
There to represent was, Sandra Andreis, Alexandra Rapaport and the author Viveca Sten.
SEPTEMBER 2013
LOVISA VJAYS @ WAY OUT WEST
POST PRODUCTION FUNDING FOR ¡PODER!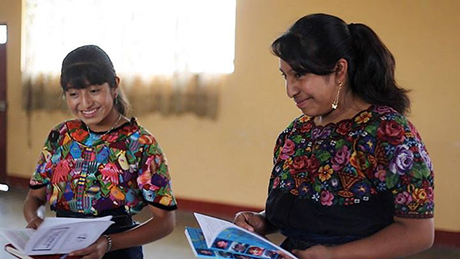 ¡PODER! is a new short narrative film based on the real life story of two indigenous girls in the highlands of Guatemala who challenged their elected officials to provide more services to adolescents in their community. Lisa Russell is currently raising post-production funds for this little gem of a project. Read more about the girls and their story and kindly consider donating a couple of bucks or sharing the campaign with your friends. Thank you!
AUGUST 2013
LOVISA LAUNCHES PROJECT WITH STANFORD MOOC COMMUNITY
Larry Diamond's online course "Democratic Development" reached 20,000 students from 186 countries.

Lovisa Inserra is working with them to create a film where students are able to submit video content with their thoughts, reflections, hopes and fears regarding the future of democracy.

DEMOCRATIC DEVELOPMENT COURSE ON COURSERA

JUNE 2013
LISA RUSSELL PROGRAMES CINEMA CORNER AT WOMEN DELIVER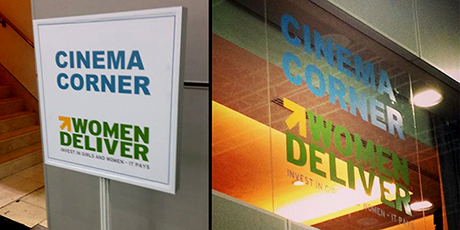 "Women Deliver 2013" is the largest global event of the decade to focus on the health and empowerment of girls and women. Lisa Russell has programmed the films that will screen at the CInema Corner.
The screenings will put a "face" to Women Deliver's mission of reducing maternal mortality and improving access to reproductive health. The Cinema Corner will engage filmmakers, media outlets, and audiences in film-related advocacy opportunities, and relay the message that the arts is an important element of Women Deliver's approach to making a more equitable world for girls and women.

MAY 2013
LINDA SHOOTS CAGE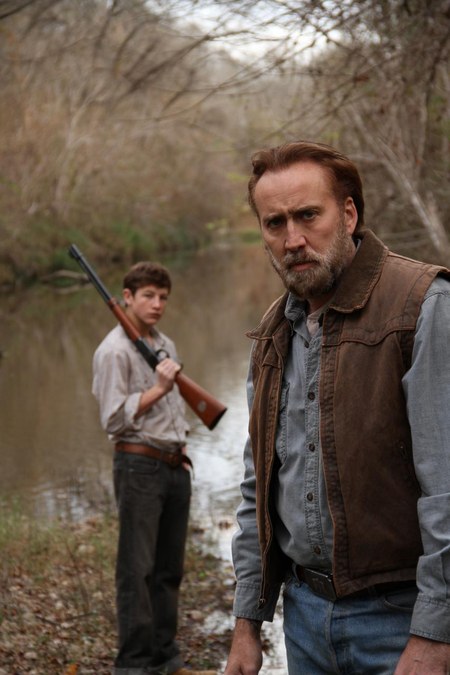 Linda was the stills photographer on David Gordon Green's film Joe and the first official photo has been released!

FEBRUARY 2013
BUSTER SCREENING AT NORWOOD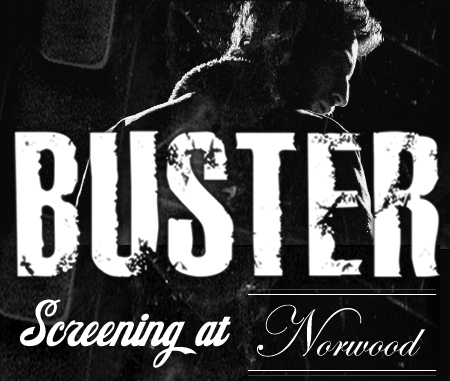 BUSTER, Lovisa's super 8mm feature is screening at The Norwood Club
Free admission
Friday, January 25, 2013
9 PM pre-screening drinks
9:50 PM screening
11PM til 4AM after party
@ NORWOOD
241 W 14th St
(between 7th Ave & 8th Ave)
New York, NY 10011
Please RSVP to linda@governessfilms.com
JANUARY 2013
SANDRA ANDREIS IN NEW CRIME SERIES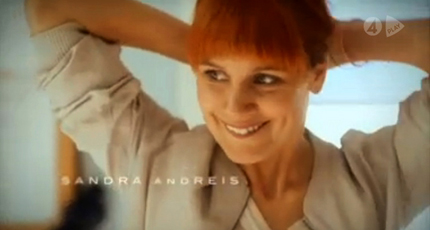 Governess Sandra Andreis plays one of the leads in MORDEN I SANDHAMN, a three part crime series on Swedish TV4. Last nights episode reached a record breaking 1.7 million viewers.
WATCH EPISODE ONE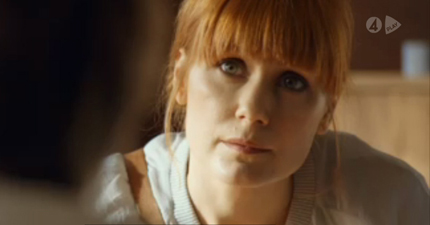 DECEMBER 2012
LISA BLOGS FOR HUFFINGTON POST

The Role of the Artist Is to Make [the Maternal Health] Revolution Irresistible
READ ARTICLE:
www.huffingtonpost.com
DECEMBER 2012
NEWS ARCHIVE -2012